INROTECH-C&B FOR OFFSHORE WIND INDUSTRY
Inrotech-C&B is an intelligent welding robot system for demanding MIG/MAG welding automation purposes especially intended for offshore & wind energy industries. The Inrotech-C&B robot is equipped with Inrotech's unique WeldLogic Technology and runs fully automatically throughout the entire process.
The robot initially locates, scans and analyzes the welding groove, thereafter, plans and performs the weld without any interaction required from the operator.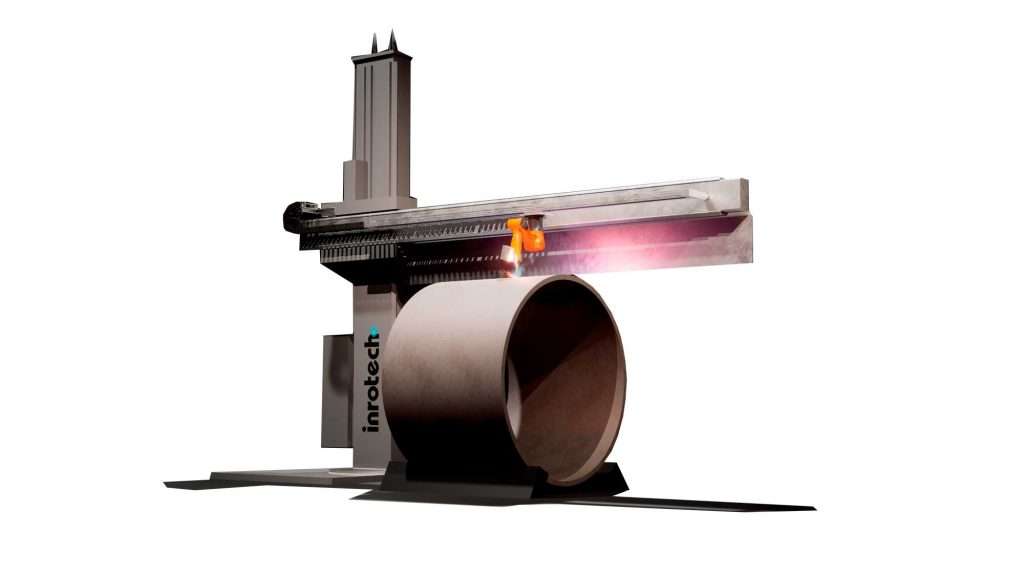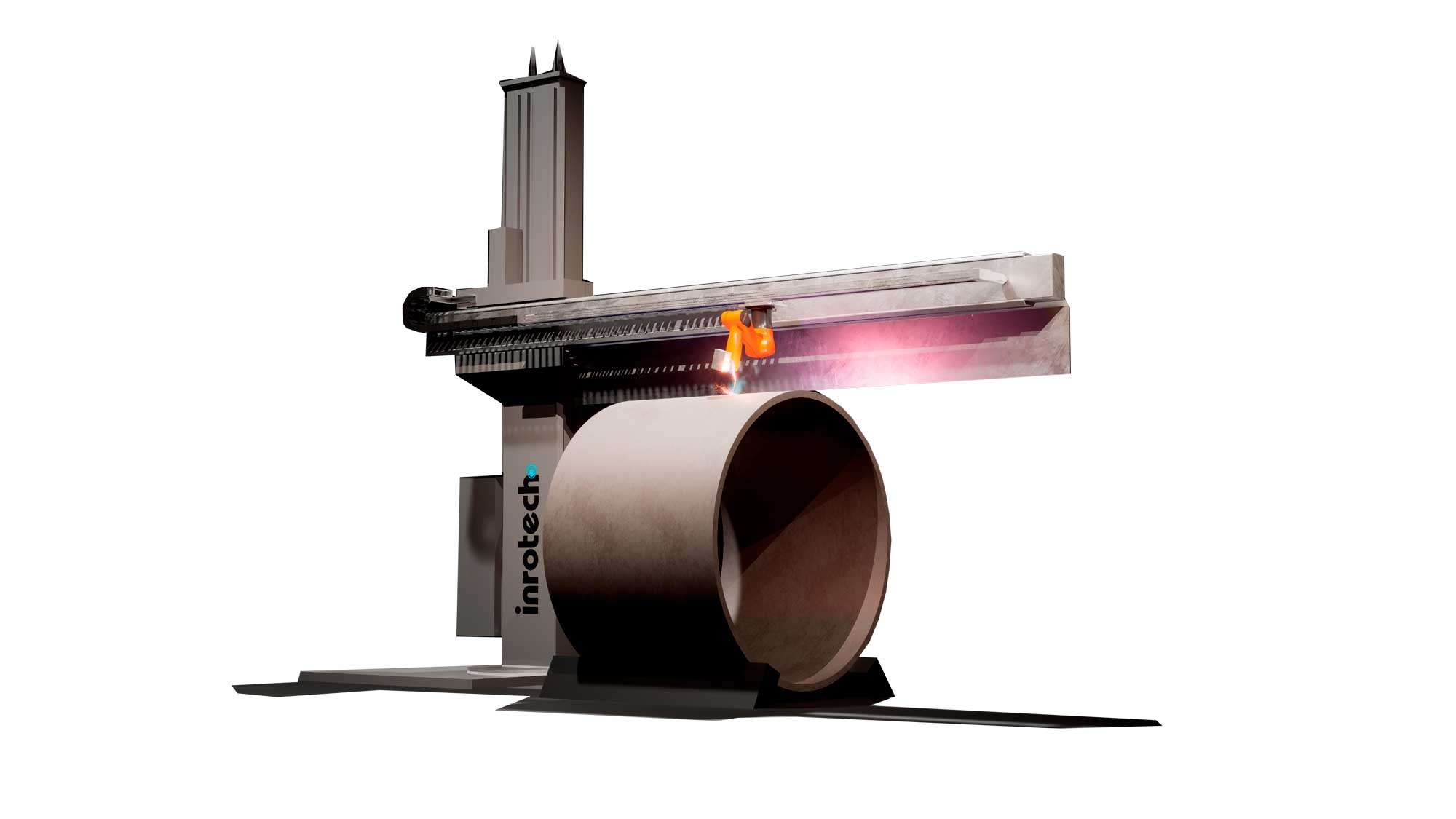 GET TO KNOW OUR INROTECH-COLUMN&BOOM
During the welding process the robot automatically cuts the wire, cleans the welding torch and deslags the groove to ensure a clean weld. Additionally, the robot ensures that the temperature stays within the customer's specifications. The robot is able to operate unmanned for more than 10 hours, making it a cost efficient solution.
INTERESTED IN HEARING MORE ABOUT OUR INROTECH-C&B ROBOT?
ADAPTIVE MULTIPASS WELDING
The Inrotech-C&B is ideal for automatic downhand multipass welding of plate joints and longitudinal joints on cans with a plate thickness up to 150 mm, while automatically taking tolerances of the weld groove into consideration.
The scanner house is equipped with a laser scanner and temperature sensor for measuring the interpass temperature 


After each weld, the welding torch is cleaned, the wire is cut, and gas cup cleaned by blowing air on it to remove any splatter. The robot returns to the subject to deslag the weld by using compressed air, which is blown on to the surface. All splatter is now removed. The robot automatically figures out what size of torch it needs to carry out the weld, which is predefined in the system.
Accordingly, the robot re-scans the groove to check for deformation and shrinkage. It does this by measuring the distance between end points on top of the groove. Any changes detected, it will automatically replan and recalculate all welding parameters, passes, torch requirement etc., to fill the groove uniformly. The welding quality speaks for itself.
The user-friendly interface gives you full control over the robot from one single touch screen, while providing accurate report from the process, saving all welding data for later inspection. The Inrotech-C&B is provided with remote-access for online support.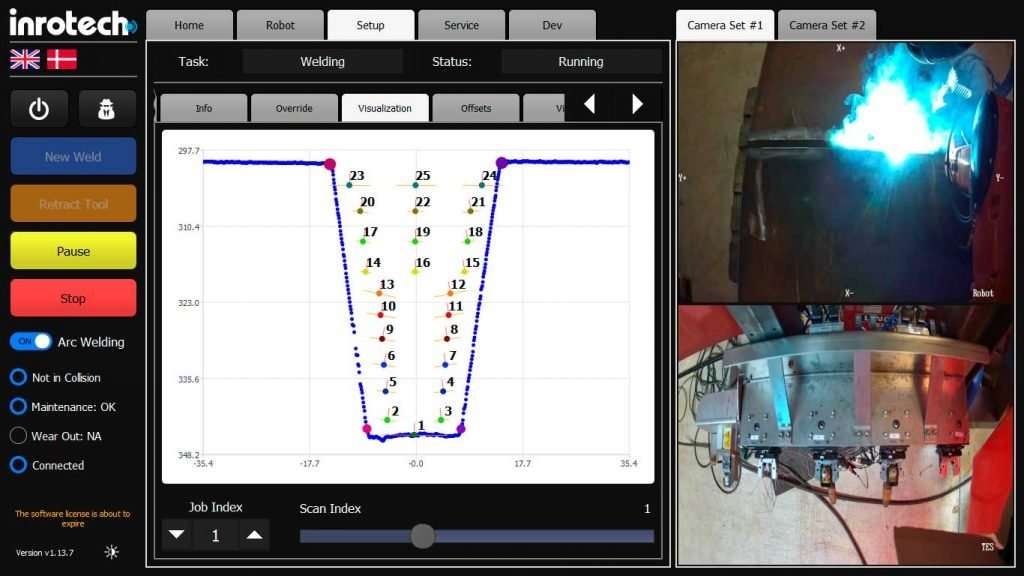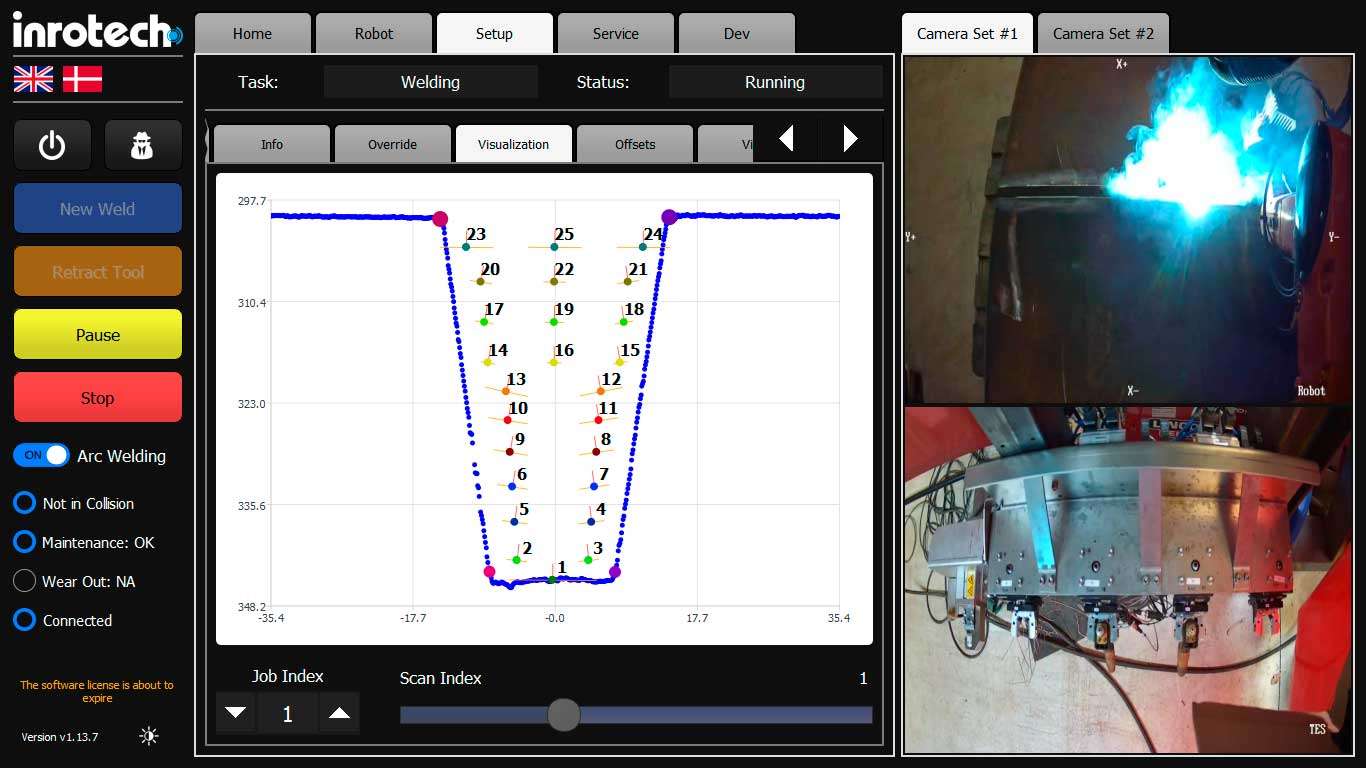 Subscribe to Inrotech newsletter and get information about our latest news and releases.