Welding automation for wind towers , foundations and hydro power stations
Increase production levels
Robot welding solutions for renewables
Offshore wind farms are becoming increasingly comprehensive and complex. We are experiencing a clear trend of more heavy and larger foundations. Quality standards for basic materials and the welding joints of monopiles in general are also becoming more strict with more demanding requirements. This has created a demand not only for high welding speeds, but also for high welding quality, increased process capabilities and flawless welding joints.
Inrotech specializes in customized proven automated welding systems for large offshore wind energy platforms. With the Inrotech-WeldLogic technology, the possibilities of boosting the welding and production processes of tower and foundation manufacturing has increased dramatically.
6 Inrotech welding robots at Welcon, Denmark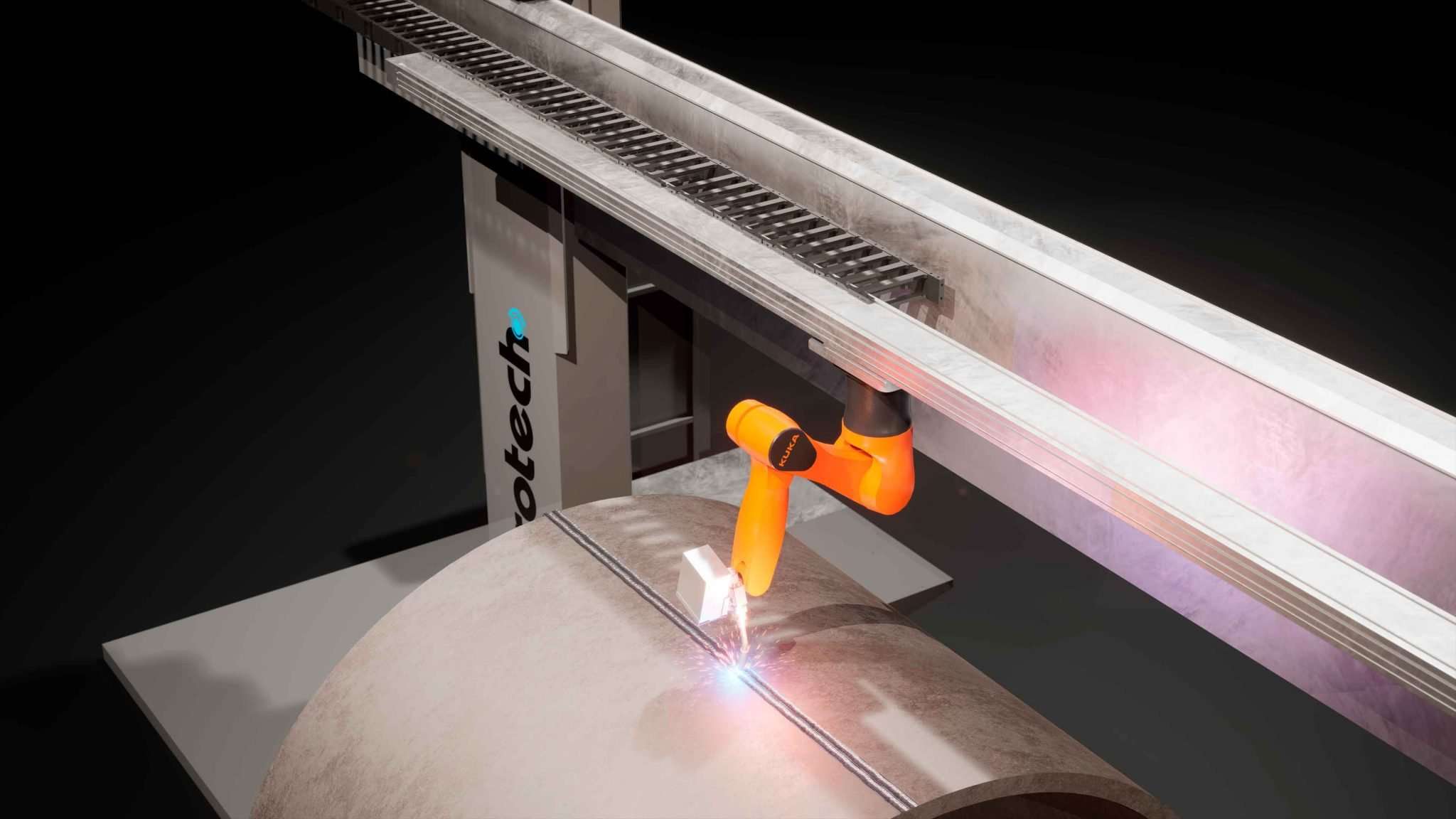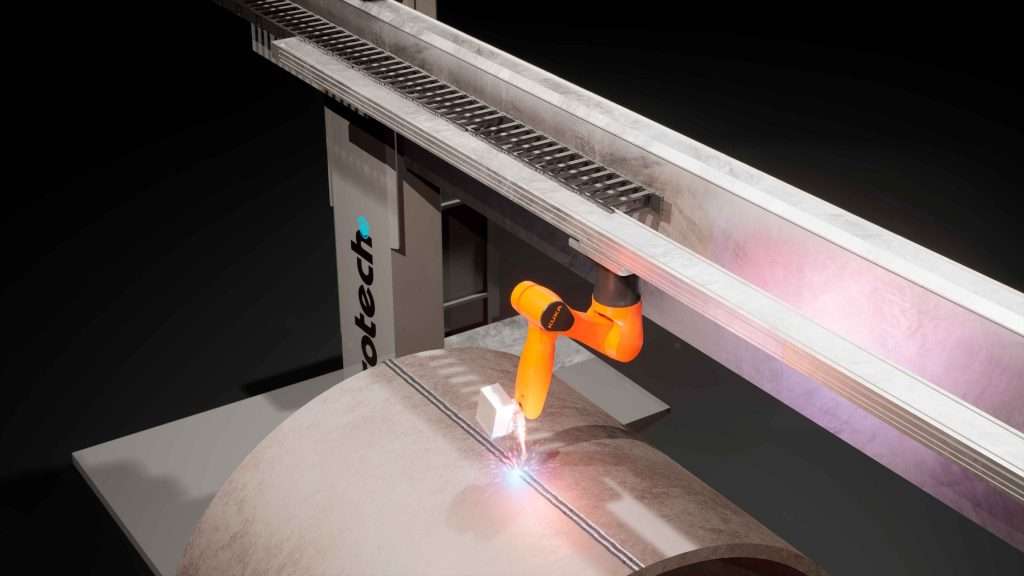 Case story - Welcon A/S, Denmark
Sensor inputs & built-in intelligence
WELCON currently have 6 automatic systems from INROTECH and benefit from simple setup procedures, allowing maximum welding time. Dennis Riedel, Welding coordinator at WELCON comments "to prepare the rolled rings for automated welding, we only put the root weld in place, and then add a lead in/lead out plate that we trim off after the automated welding. Inrotech's technology has proven its worth in our production line: without any programming involved, the system works fully automatic and providing welding of high quality", "
INROTECH provide an innovative solution to the heavy industry market that offers a solution of bringing the robot to the workpiece, and incorporating sensor inputs and built-in intelligence for the robot to learn the job. 
The company Voith selected Inrotech as the supplier of highly advanced automated robot solutions to support their vision of automating the production of modern and powerfull hydropower stations. 
Challenge: To optimize production and increase the overall level of automation.
Solution: Comprehensive INROTECH solution consist of five Inrotech-Crawler
Benefit: Significant increase in output and production efficiency.
The Inrotech-Crawler solutions is designed exactly according to Voith's production needs. Based on a scanning of the weldgroove, the inrotech-Crawler automatically plans the full welding process: number
of passes, location of each pass and the appropriate welding parameters, given the allowed heat-input window, the groove geometry and the welding position.
Weldlogic today can be used for the welding of almost any weld groove design and in any position
—as long as there is physical access for the robot.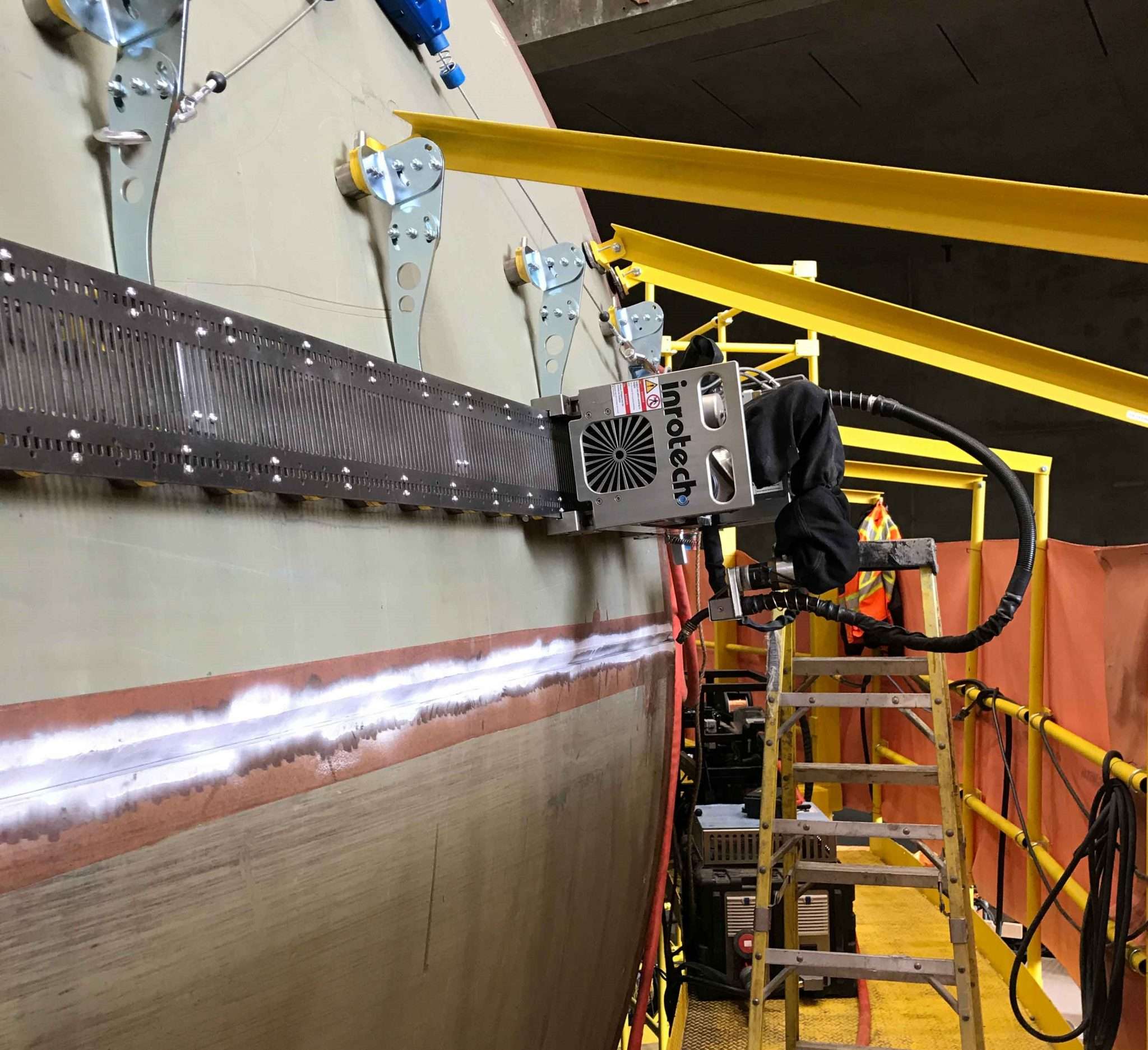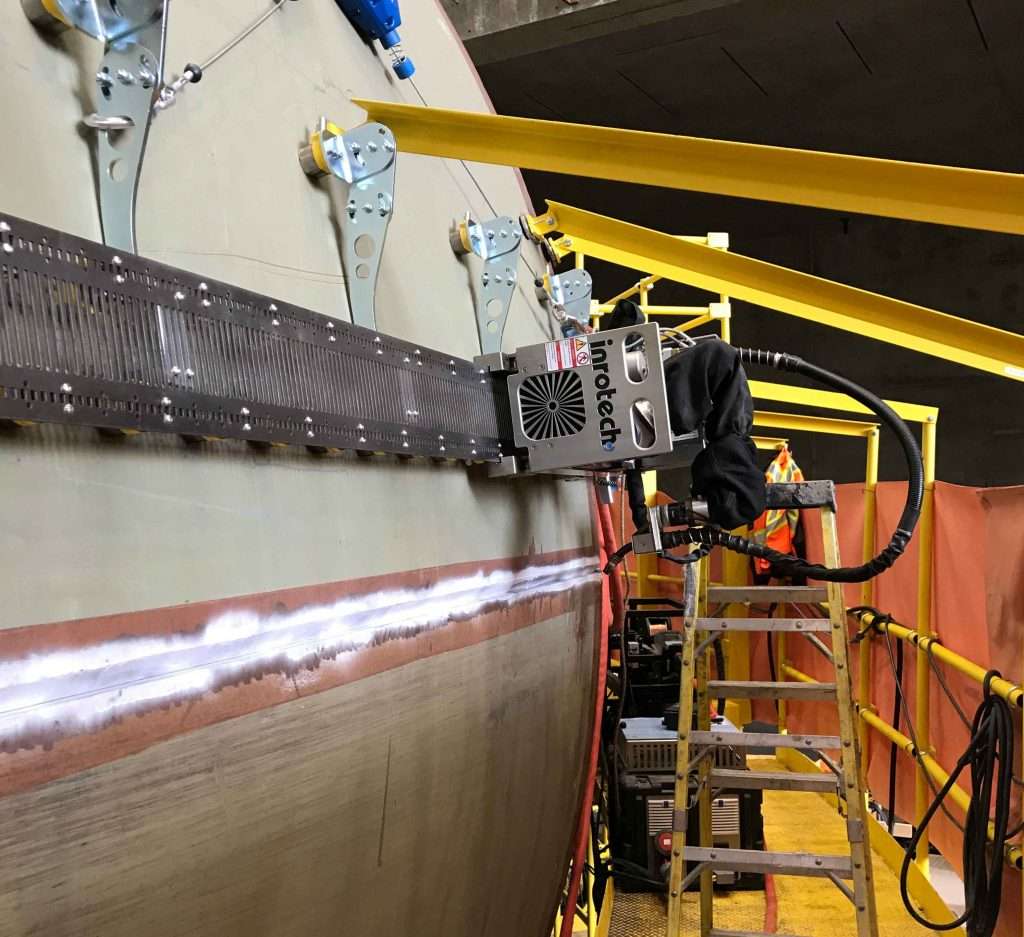 Inrotech-Crawler for the welding of wind turbines at Voith
Gebhard Salcher
Voith Group
Vice President Field Service Technology


Subscribe to Inrotech newsletter and get information about our latest news and releases.