Welcon is a Danish company company and one of Europes largest manufacturers of windtowers
Welcon focuses on the most productive welding methods. The latest welding methods are tested and documented before they are used. Welcon currently have 6 automatic systems from INROTECH and benefit from simple setup procedures, allowing maximum welding time. Dennis Riedel, Welding coordinator at WELCON comments:
"to prepare the rolled rings for automated welding, we only put the root weld in place, and then add a lead in/lead out plate that we trim off after the automated welding. It provi-de us with an efficient and productive welding method.
The welding robots can work with plate thicknesses from 12-80mm using scanning, and advanced
software. The investment is a step into the future."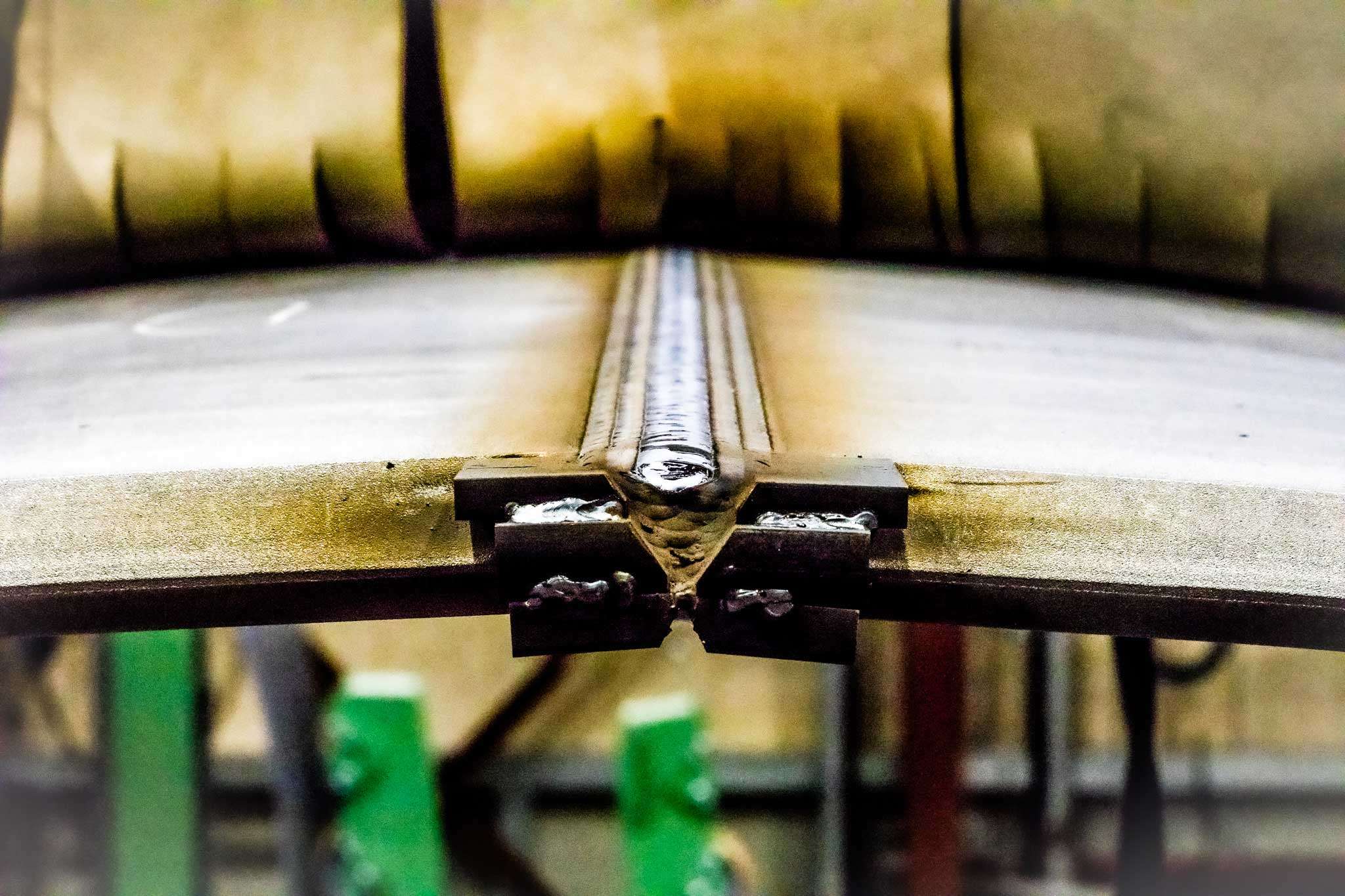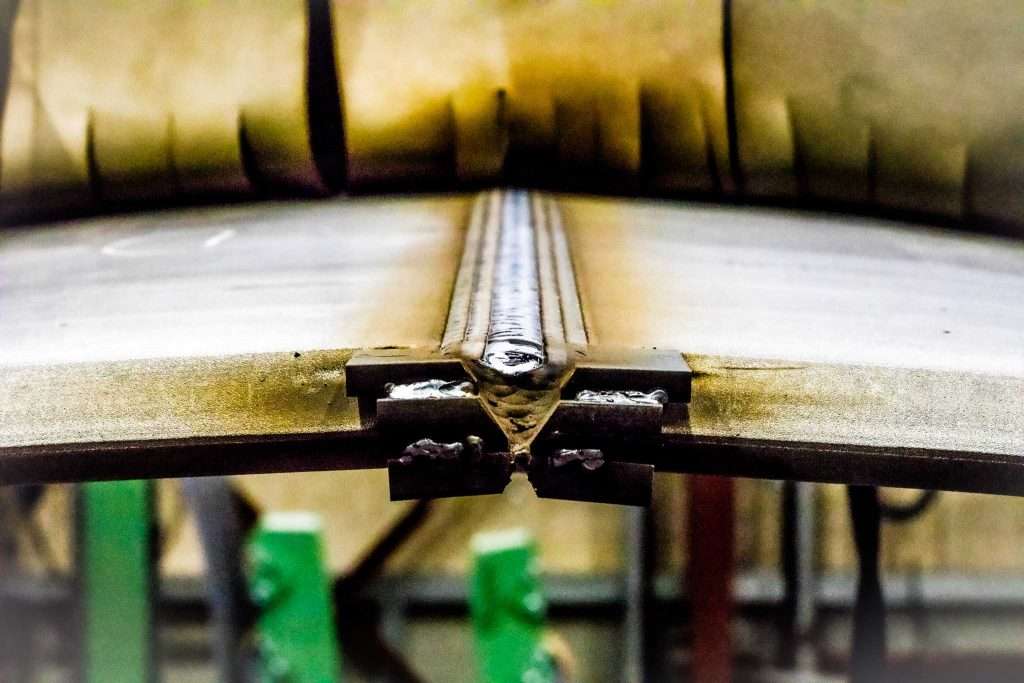 The heavy plates found in most wind towers, monopiles and floating foundations must be welded together perfectly to avoid loss of strength to hold turbines that weigh hundreds of tons. The welding robot Inrotech-C&B is an intelligent welding robot for demanding welding purposes for offshore towers and floating foundations. It's ideal for automatic welding in PA position of plate joining and longitudinal seams on cans plates between 15-150 mm. thickness.
"Our first welding robots from Inrotech was deployed in 2016, and their technology has proven its worth in our production line: without any programming involved, the system works fully automatic and providing welding of high quality", says Rune Holm", Project Manager, Welcon.
"The Inrotech-C&B robots are equipped with Inrotech's unique WeldLogic and runs fully automatically throughout the whole process. The robot initially locates, scans and analyzes the welding grove, thereafter, plans and performs the weld without any interaction from the operator. This makes it very cost-efficient solution and for the largest welds, the robots can run unmanned for more than 10 hours", says Rasmus Faudel, Software Manager, Inrotech.  
In addition, the very simple and intuitive design of the user interface makes it easy for everyone to operate the systems.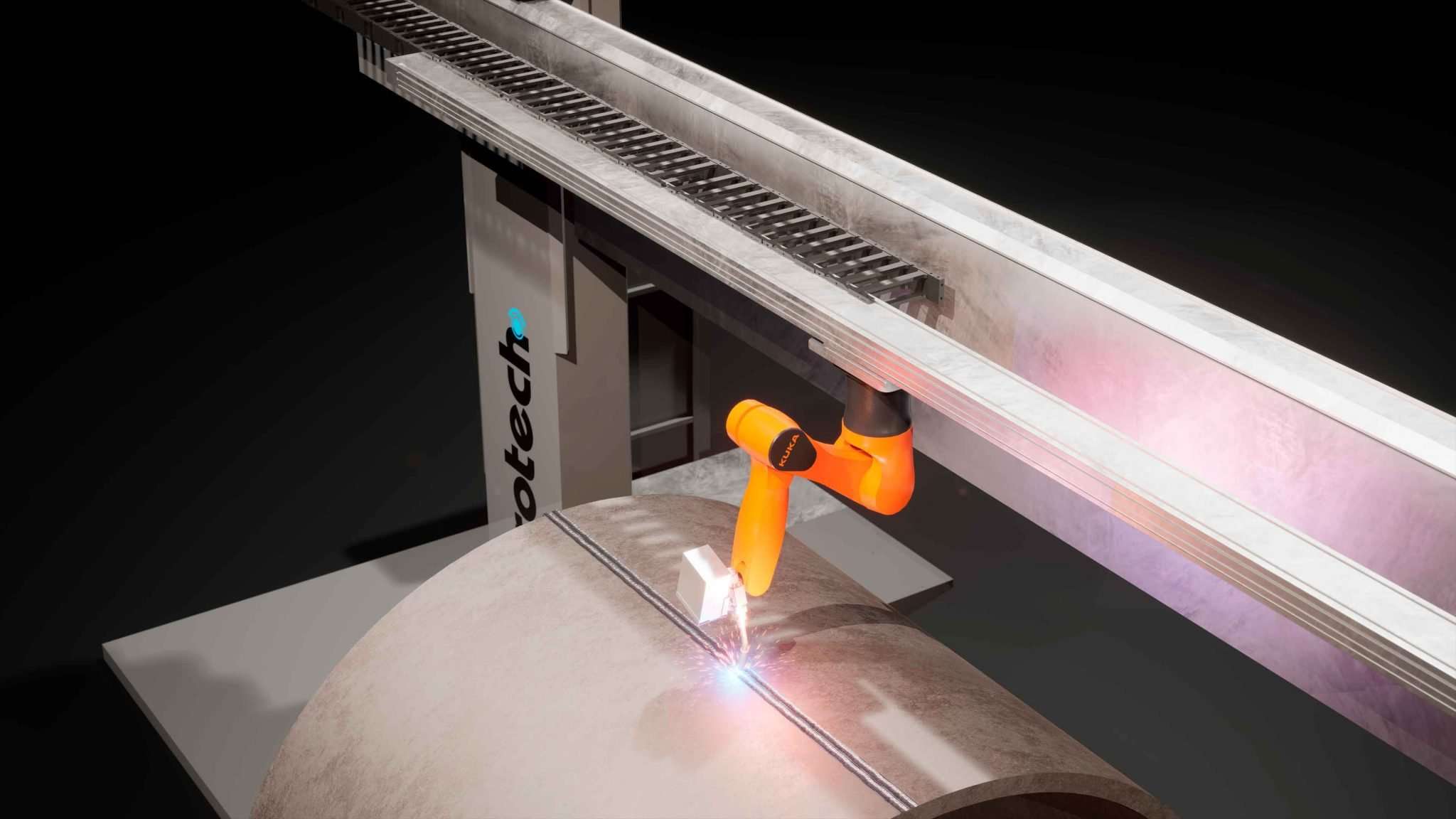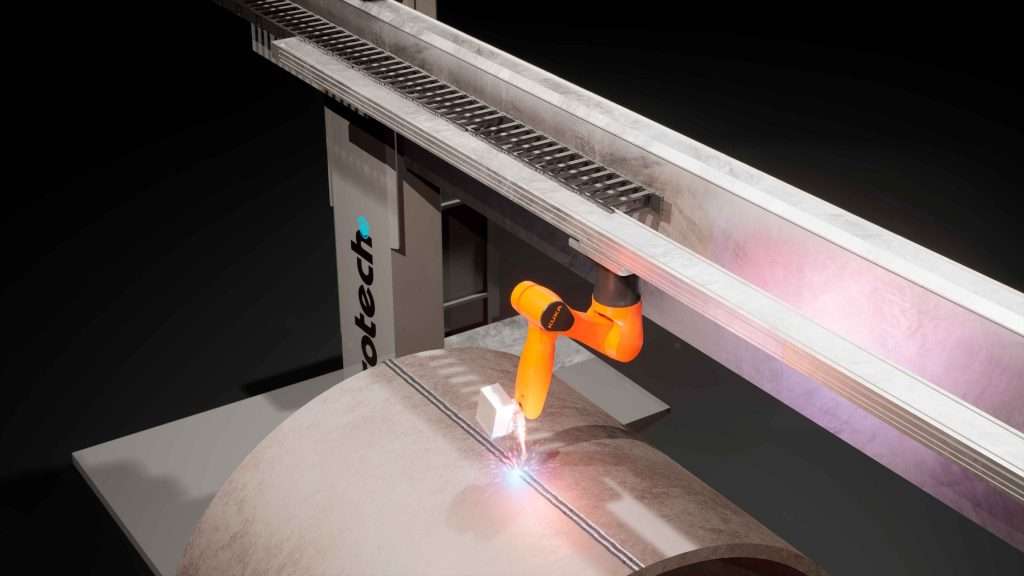 "Mass production and efficient welding production setup are key factors in keeping prices for wind energy low. With this new factory expansion Welcon will be able to increase capacity and capability significantly, producing both the current and future sizes of towers and floating foundations in an efficient way."
Welcon have invested in Inrotech welding robots since 2016 and will have 13 Inrotech welding robots deployed in 2022" says Rasmus Faudel, Software Manager at Inrotech.