Unlocking the welding future
first-mover in automated welding robots
INROTECH is a pioneer and a first-mover in the field of automated welding robots that are currently breaking in all areas with existing stereotypes, both mechnically, functionally and logistically. 
Inrotech is driven by an inherent innovative mindset, which is supported and displayed throughout the entire organization. A can-do attitude is embedded in Inrotech across all departments, from software to sales, and our quality focused employees are always looking to find the best and most innovative solutions to respond positively to changes, and that will help them improve the business for the better.
At Inrotech, we set high standards for our employees. At the same time, we also believe in empowering our team with a high degree of responsibility and flexibility, while providing an environment where people are able to develop both personally and professionally. We focus a lot on the social relationships among employees and continuously work to create a strong organizational culture in a company that is growing fast and has a large presence across the globe.
Create Something Big
First-mover in intelligent Mobile Welding Robots
Build your career with Inrotech
Professional robot welding team
The flexible and compact robot solution developed by Inrotech team breaks in all areas with existing stereotypes, both mechanically, functionally and logistically. Understanding the whole of the welding universe Inrotech has developed a product that combines high technology and simplicity in a way that moves robotic technology from experts to ordinary people. This is made possible without sacrificing either flexibility or reliability, but rather enhancing these parameters.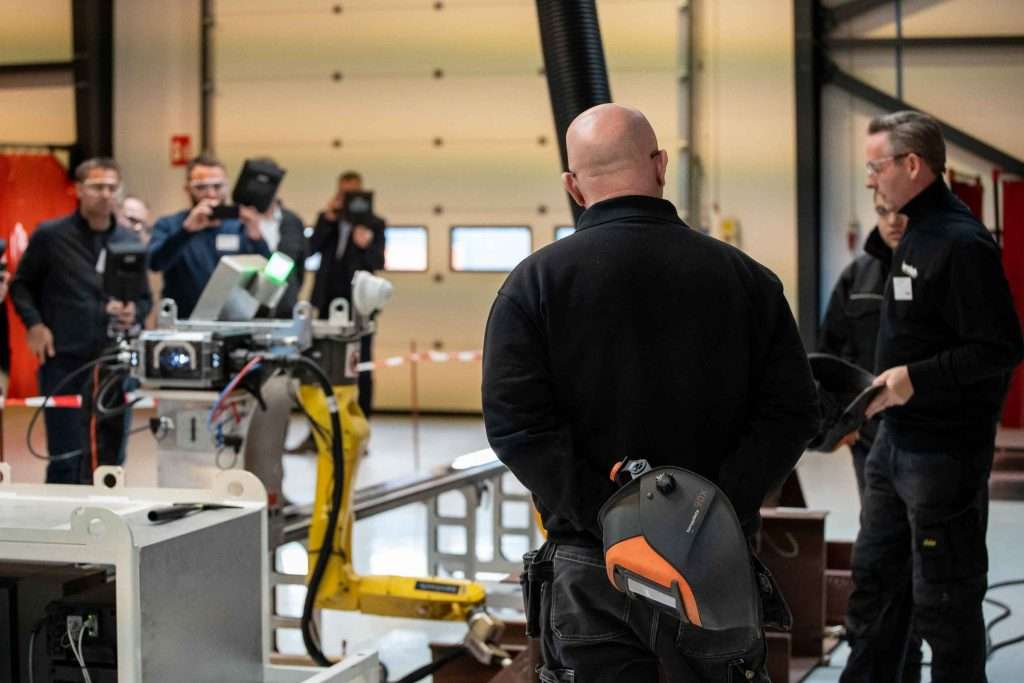 Build your career with Inrotech
Do you want to join the Inrotech-team?
Inrotech offers a wide range of interesting job opportunities to work in a challenging and global environment. We are looking for individuals who are ready to empower their future.
Interested in joining us? Check out our open positions!