Customized welding robots
INTERESTED IN HEARING MORE ABOUT CUSTOMIZED SOLUTIONS?
Both the SensLogic and the WeldLogic technology can be used in a variety of customized solutions, which may differ more or less from the standard product portfolio. Whereas the basic building stones, like: Robots, welding machines, control principles, Weldplanner, task-manager, etc. remain the same, a multitude of hardware solutions can be tailored around it in order to meet the requirements of the specific assignment.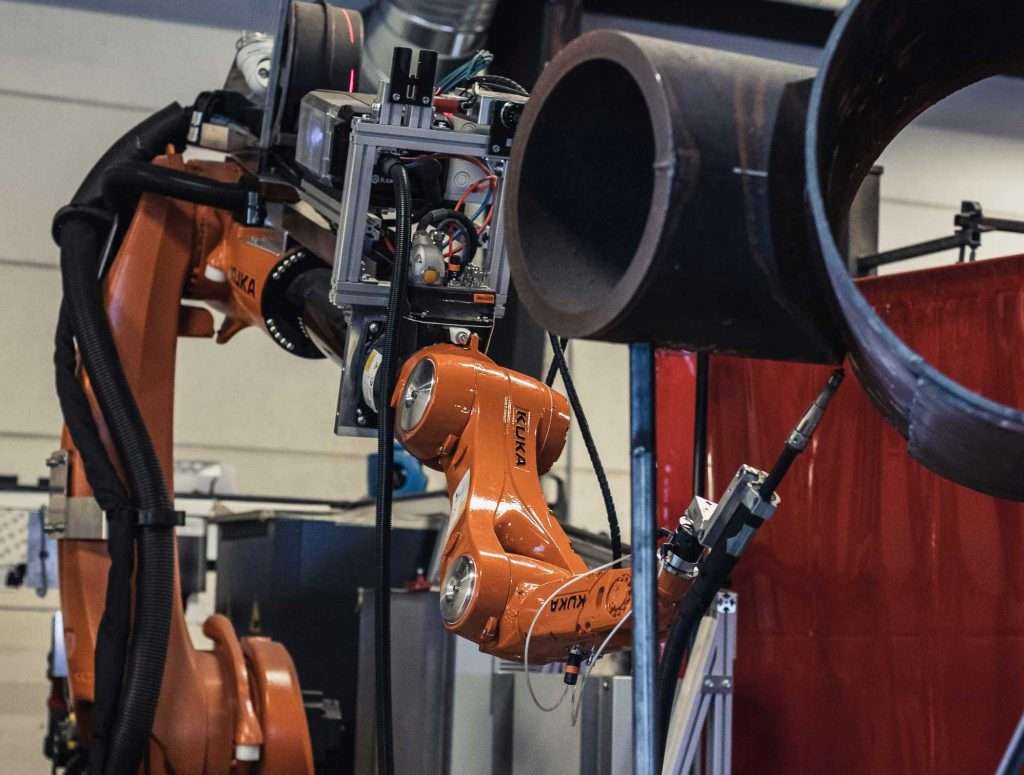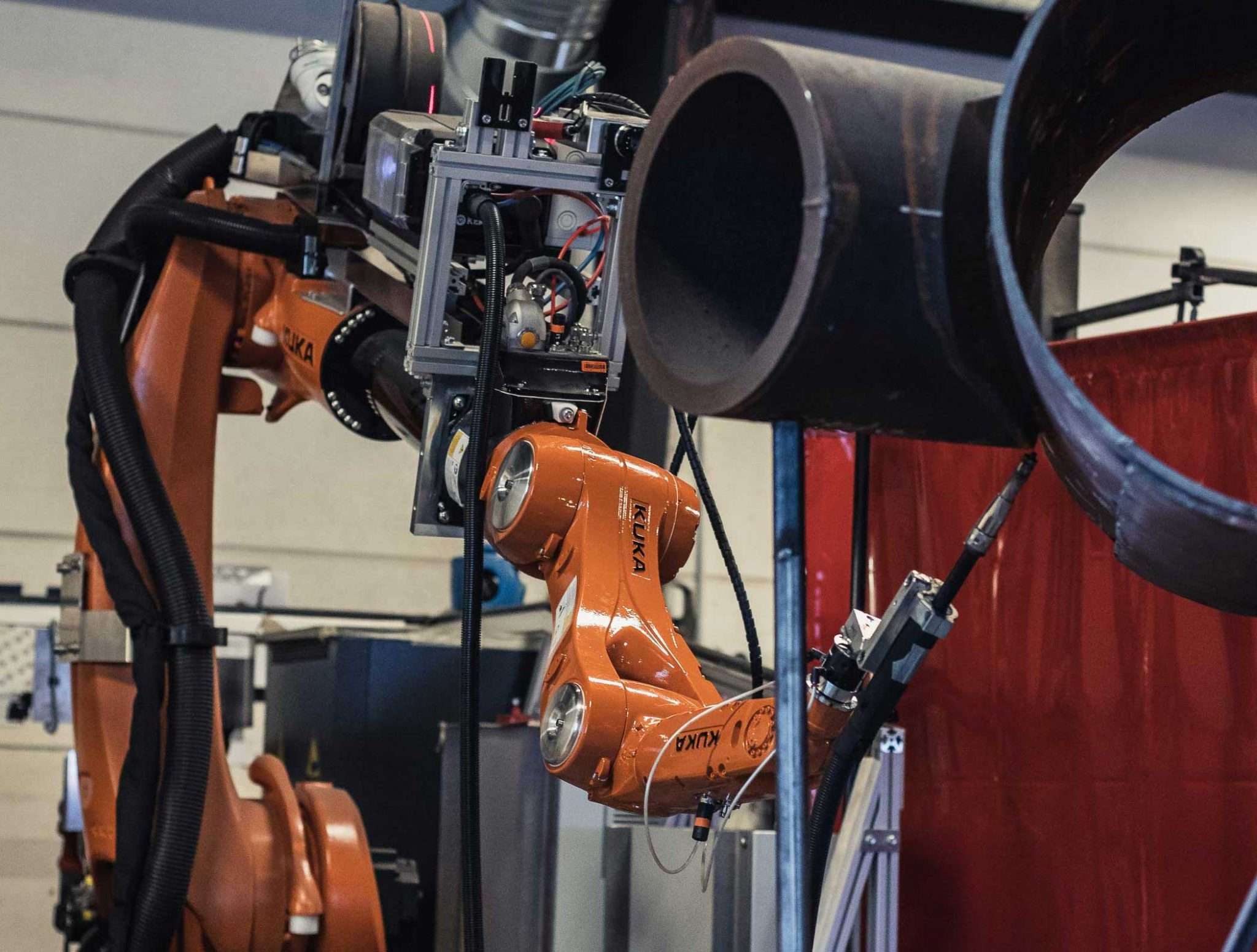 Customized welding robots
GET TO KNOW YOUR OPPORTUNITIES WITH CUSTOMIZED WELDING ROBOTS
A customized  welding robot can be made on a variety of hardware platforms: Stationary, rail based, wheel based, gantry based, telescopic arms. 
Inrotech is a very innovative and creative company and believe that everything is possible. Our motto is: "Everything is possible… the impossible just takes a little bit longer"
INTERESTED IN HEARING MORE ABOUT CUSTOMIZED SOLUTIONS?
CUSTOMIZED WELDING ROBOTS SUITS BOTH ON & OFFSHORE DEMANDS
Inrotech's customized solutions for the wind energy sector, shipbuilding, on- and offshore are designed to increase capacity and raise your level of competitiveness.
Inrotech is ready to guide you and help you build solutions that are suited to your individual and unique needs. 
BENEFITS OF ROBOTIC WELDING TECHNOLOGY
When the welding robot is in the right position and the job set-up is prepared, the operator just needs to start the sequence. Often this means that the operator, in most cases being the welder, just has to press the START button. In some cases, the operator also need to select a direction and maybe even number of jobs to perform automatically after each other.  The SensLogic welding robot from Inrotech recognizes the designs, sizes and dimensions and starts welding automatically without further input.
On the Inrotech team we have highly skilled welders from the off-shore and shipbuilding industry, who ensures that not only does Inrotech offers great technology and sophisticated software and robot design, but also first-class quality robotic welding.
All our standard products have come to life as a result of such development projects.
Please contact us for further information and questions concerning customized solutions.
Subscribe to Inrotech newsletter and get information about our latest news and releases.