INROTECH-VERTIGO FOR OFFSHORE WIND & HEAVY INDUSTRIES
Inrotech-Vertigo is an automated welding robot for demanding MIG/MAG multipass vertical welds for offshore & wind energy industries. The mobile welding robot system is very flexible and easy to use. There is no need for CAD drawing transfers. No need of any kind of programming, teach-in routines, choosing of macros from pictures or scan or any other skilled or semi-skilled functions. During the welding process the robot automatically cuts the wire, cleans the welding torch and deslags the groove  to ensure a perfect weld.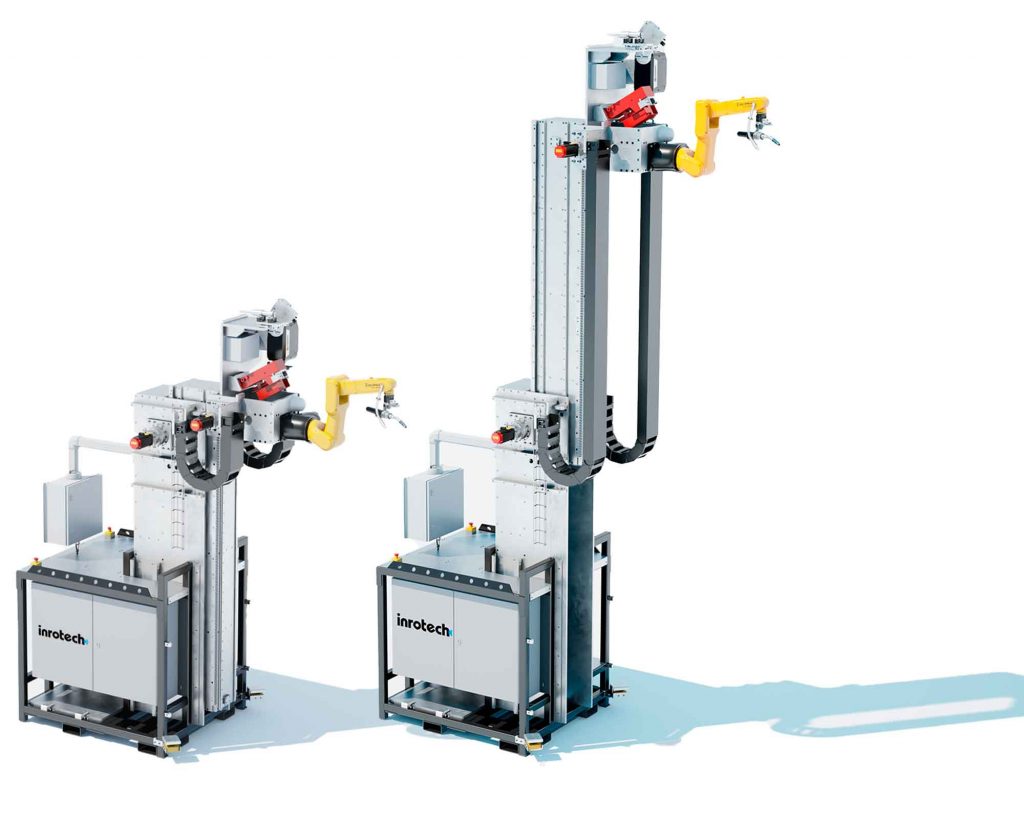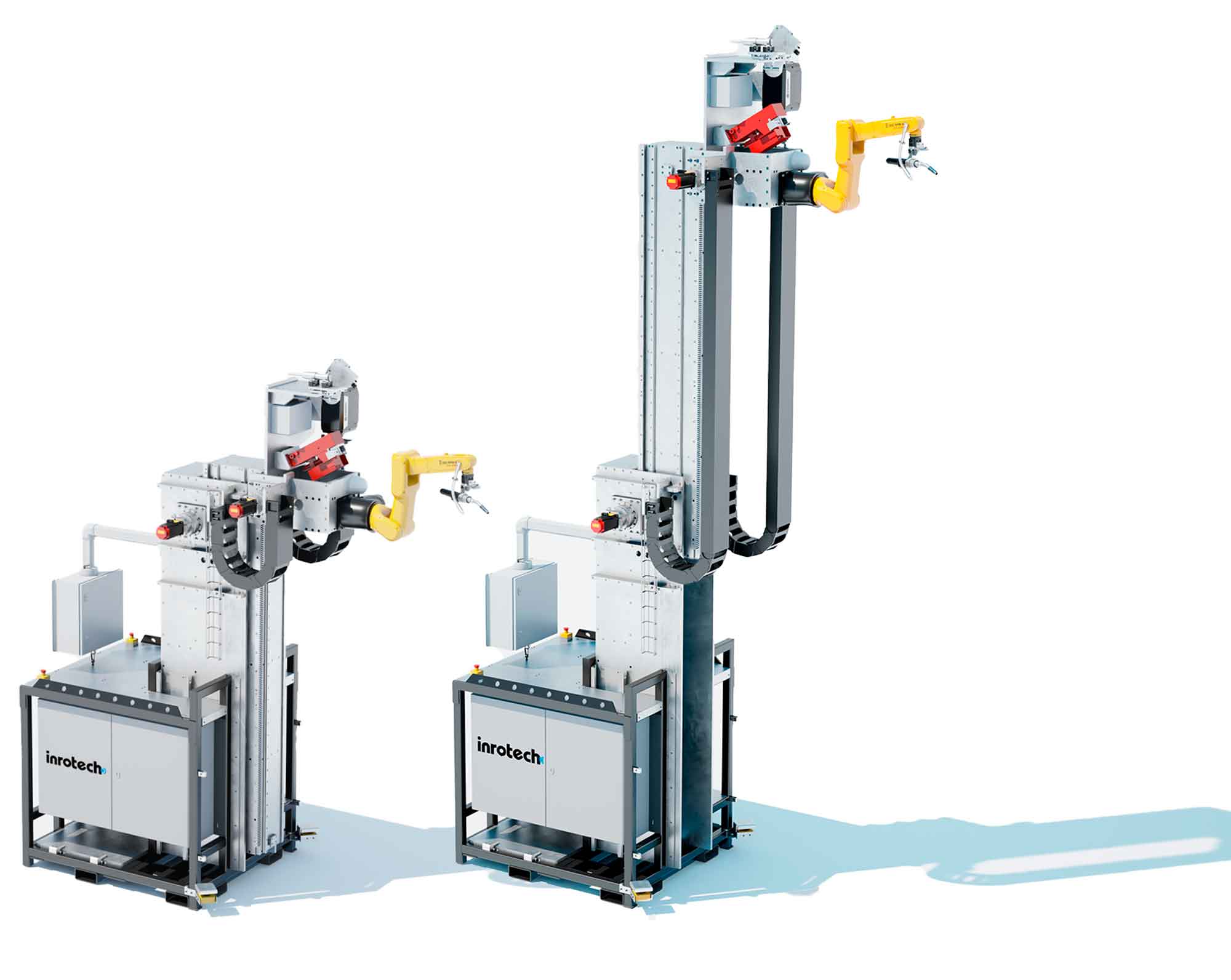 GET TO KNOW OUR INROTECH-VERTIGO
The Inrotech-Vertigo is a portable platform with a robot installed on double vertical axis, capable of welding vertical multipass welds. It features Inrotech's unique WeldLogic Technology and runs fully automatic throughout the entire process. It's capable of reaching aprox. 5 meter above ground level. 
The robot initially locates, scans and analyzes the welding groove, thereafter, plans and performs the weld without any interaction required from the operator.
INTERESTED IN HEARING MORE ABOUT OUR INROTECH-VERTIGO ROBOT?
WELDING OF LARGE WIND STRUCTURES
The Inrotech-vertigo is designed to provide a "powerful, cutting-edge solution" for offshore manufacturers and heavy industries working with large and complex structures, such as wind towers, floating foundations. With superior technology and accurate weldings, the Inrotech-Vertigo offers several advantages to traditional welding solutions; lower cost and less transport of larges structures and flexibility to move to a variety of working zones.
The Inrotech-Vertigo is equipped with Inrotechs unique WeldLogic software, that is developed to perform intelligent and automatic multipass welding.
The operator will only have to provide a few simple input to the system before startup. The welding job and groove is identifed by means of scanning, using the laser scanner. Based on the scans, the robot now automatically calculates the number of passes, location of each pass and welding parameters adjusted according to position, tolerances and variations in the groove. The very simple and intuitive design of the user interface makes it easy for everyone to operate the system. This means one operator can operate several Inrotech-Vertigo at the same time.
iNTERESTED TO LEARN MORE ABOUT OUR TECHNOLOGY PLATFORM?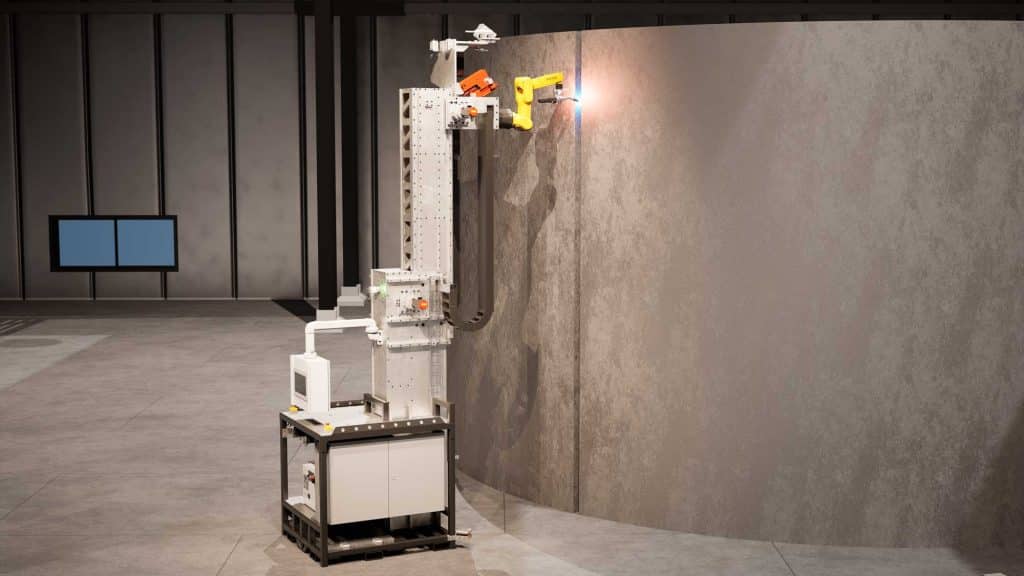 Subscribe to Inrotech newsletter and get information about our latest news and releases.