Inrotech Remote Service (IRS) is created to serve each level of production and increase overall productivity
Facilitate secured online access with IRS
All Inrotech robot systems are provided with a secure access gateway from Secomea.
Secomeas Sitemanager complies with the highest global cybersecurity standards and is fully aligned with Industry 4.0 criterias. It enables both remote access and data collection in one unit. You can easily access and view the robot's motion through various cameras as well as welding machine parameters.
All communication with Inrotech robot is done through the secure access gateway, thus separating the robot system completely from clients network. This allows Inrotech to decide the structure and setup of the elements inside the closed network of the robot system. It also eliminates the need for remote access through clients VPN.
Access the robot's motion, programs and welding machine parameters
IRS is a secure online access  for client support designed by Inrotech specialist team.
IRS is designed to serve each level of production and decrease your overall costs.
IRS provides significant information in the hands of the client by integrating license  for clients remote access and even also cloud storage with performance and datalogging made available with configurable visualisation.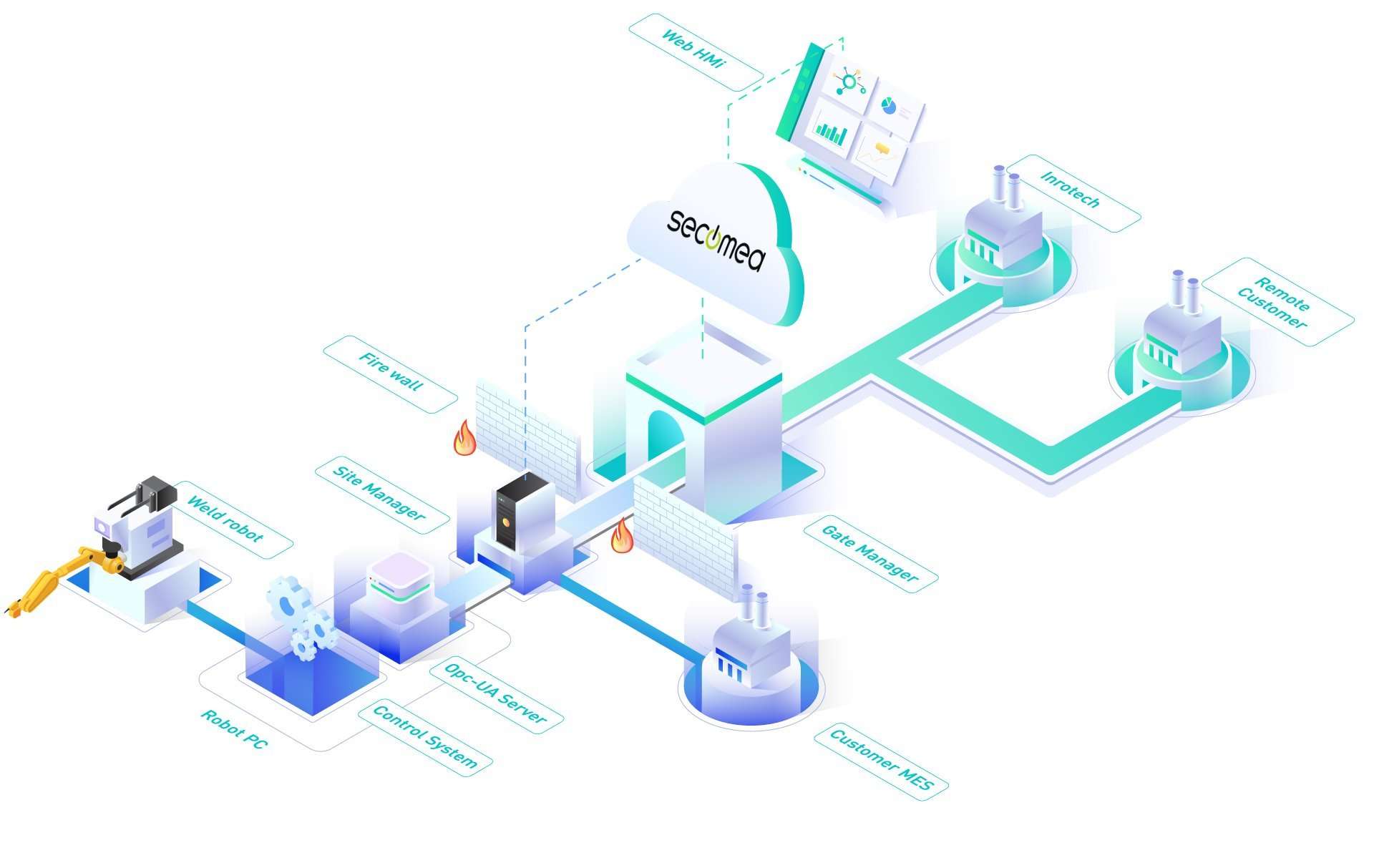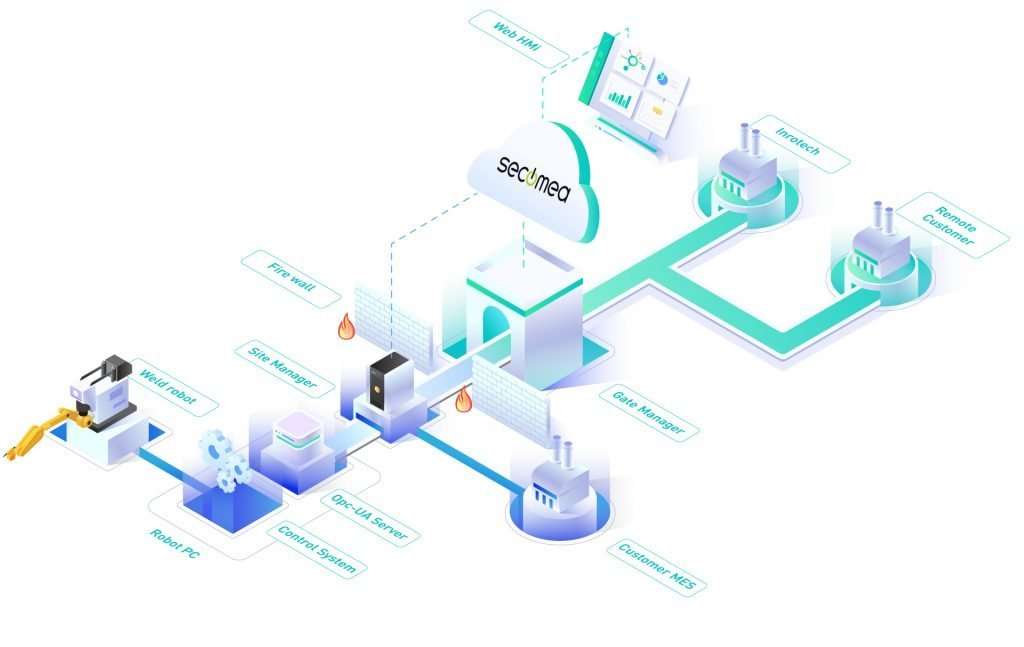 IRS is created to serve each level of
production and increase overall productivity
Inrotech Technical staff will provide you with online service and support to the machine using the installed Secure Access Gateway. This is used to give the client optimal support and best possible help for any troubleshooting. This set-up enables us to give customers easy, efficient and cost-efficient support.
Optional Client can also have remote access to their robots.

Make sure that the gateway has internet access via 4G, WiFi or LAN.
With Client Online Access, you can easily access and view your robot's motion through various cameras as well as the welding parameters. 
Used for internal support and monitoring of the machine.
The Inrotech Cloud Solution includes start-up support, installations, training services, production support and operator training according to specific needs. 
With Inrotech Performance & Datalogging you can automatically monitor and record  parameters to be analysed and validated. The cloud solutions includes visualization of cloud data on Dashboards. You can access dashboards via web or mobile app.
You also have the option of having the cloud solution installed on a local server.
 Alarm messages to the operator can be setup via app. 
The Industry 4.0 protocol OPC-UA is used for cloud connectivity, data is transferred via the secure access gateway. Connection to client MES or ERP Systems can also be configured. 
IRS enables us to give you an easy,
productive and cost-efficient support
Basic
The basic package is mandatory*
Access
Connection to Client MES or ERP systems
Cloud
Performance & Data logging

Software management for visualization

Industry 4.0 protocol OPC-UA