We are the disrupters of our industry, pioneering twenty-first century
shipbuilding, offshore, wind & Hydro and heavy industries with bold ingenuity
Since the 90's, the founder of Inrotech, Flemming Jorgensen, has been working as an independent consultant within the robotic industry.
His diverse background as a blacksmith, certified offshore welder, Mechanical Engineer and on top of that a degree in electronics and software development made him well suited to work specifically with welding robots.
A long-time engagement at Odense Steel Shipyard (OSS), Lindoe (Maersk owned), which was one of Europes largest and most well-known shipyards, he was working with the very large welding gantry systems which OSS had in operation. This sparked the idea of a totally different concept: Instead of gantries and robots of enormous proportions and work intensive off-line programming, make small and mobile welding robots provided with a technology based on sensing and logic instead.
.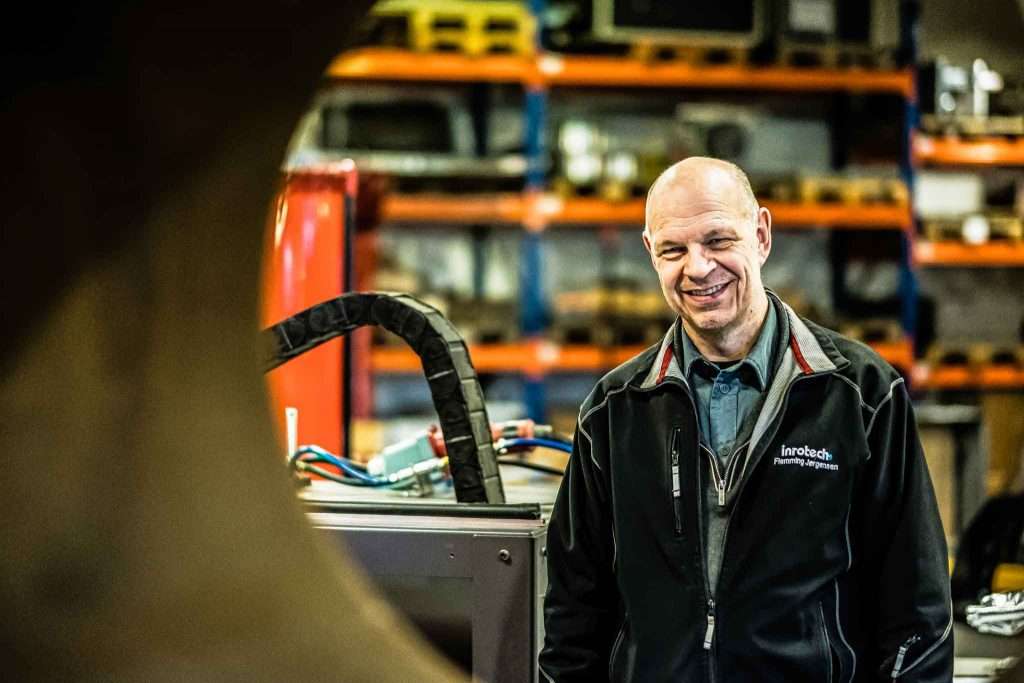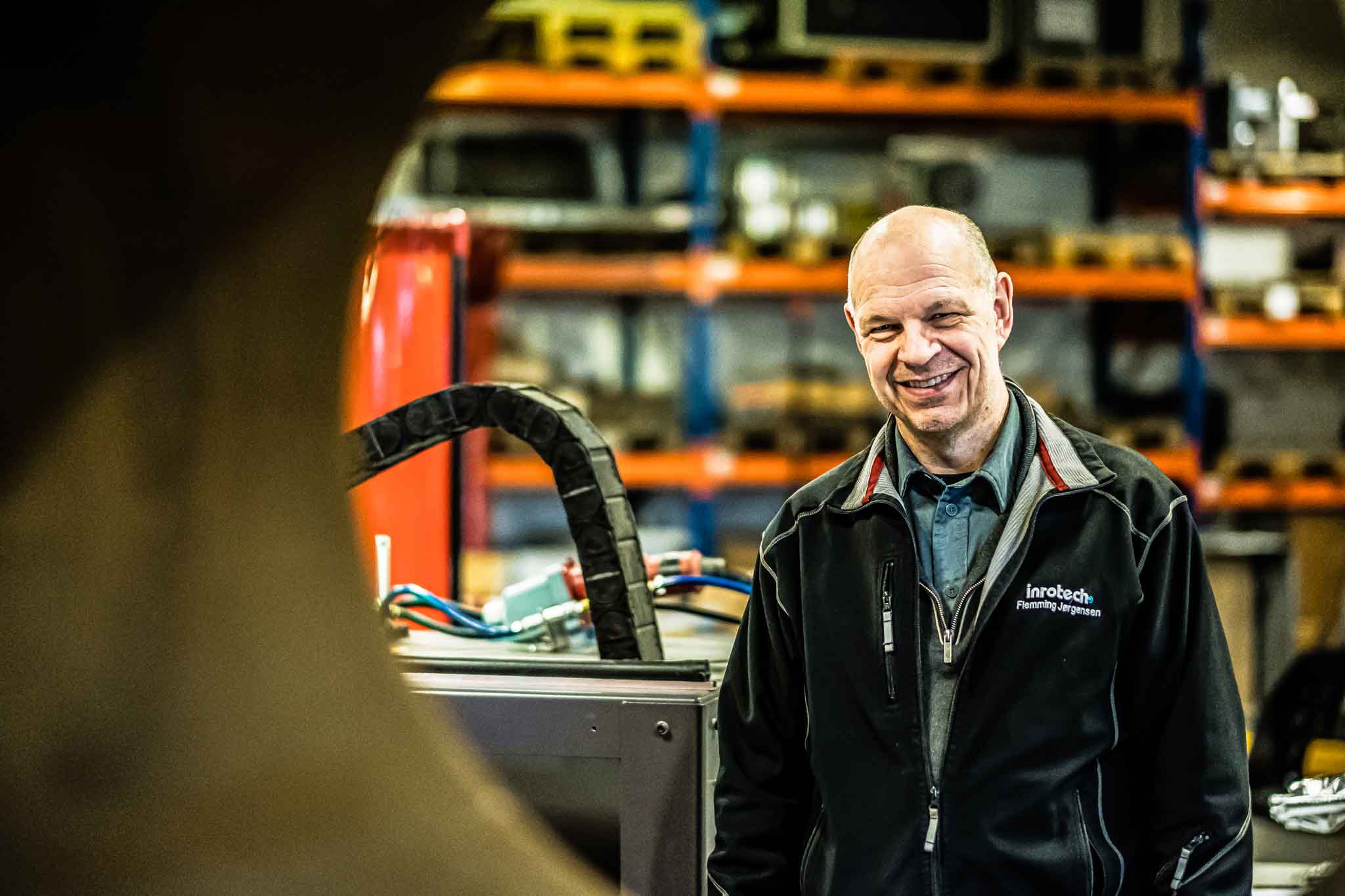 SELF-PROGRAMMING welding robots
Presenting this idea to the OSS management, they immediately caught the idea and ordered Flemming to produce such robot systems.
The systems became an immediate success. At the end of Flemming's journey at OSS he had developed two different solutions, one for double bottoms and one for the welding of wing tanks, in total counting 10 active welding robot systems at OSS. Smart, mobile and "self-programming" welding robots. SensLogic was born and so was the foundation of what soon to become the company Inrotech.
nO-PROGRAMMING PHILOSOPHY
Inrotech designs and manufactures automated production and welding automation solutions for shipbuilding needs. 
The trademark of Inrotech is still small and mobile robots, even the portfolio of standard products has now been expanded to include gantry solutions; still based on the no-programming philosophy. Inrotech was born out of the shipbuilding industry and shipbuilding still represents a main market segment together with market segments like: Off-Shore, Wind & Hydro and Heavy Industry in general.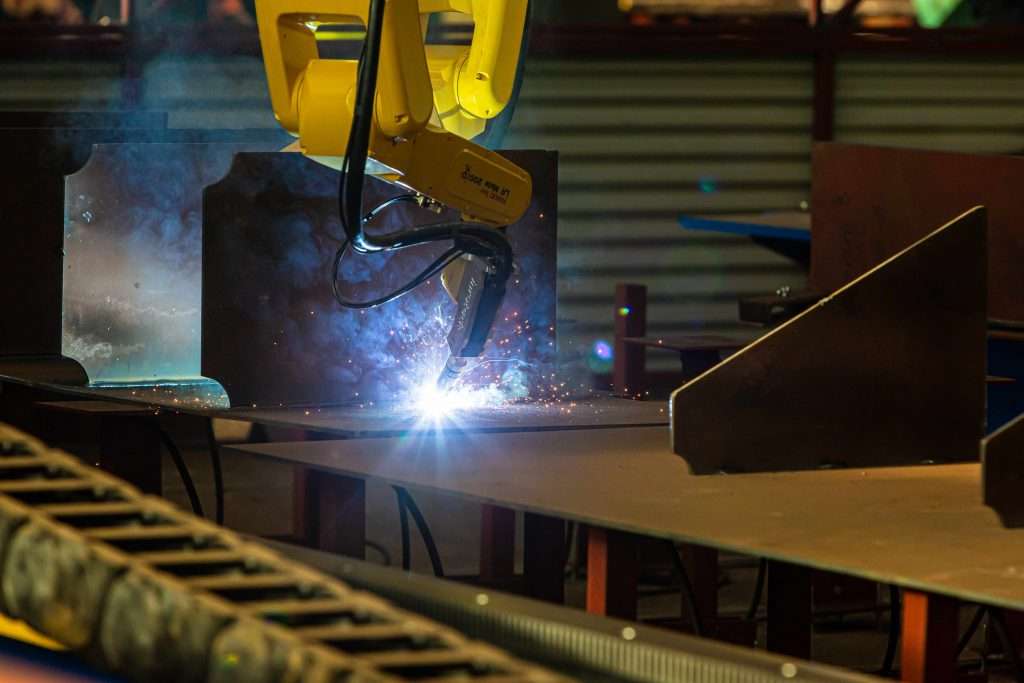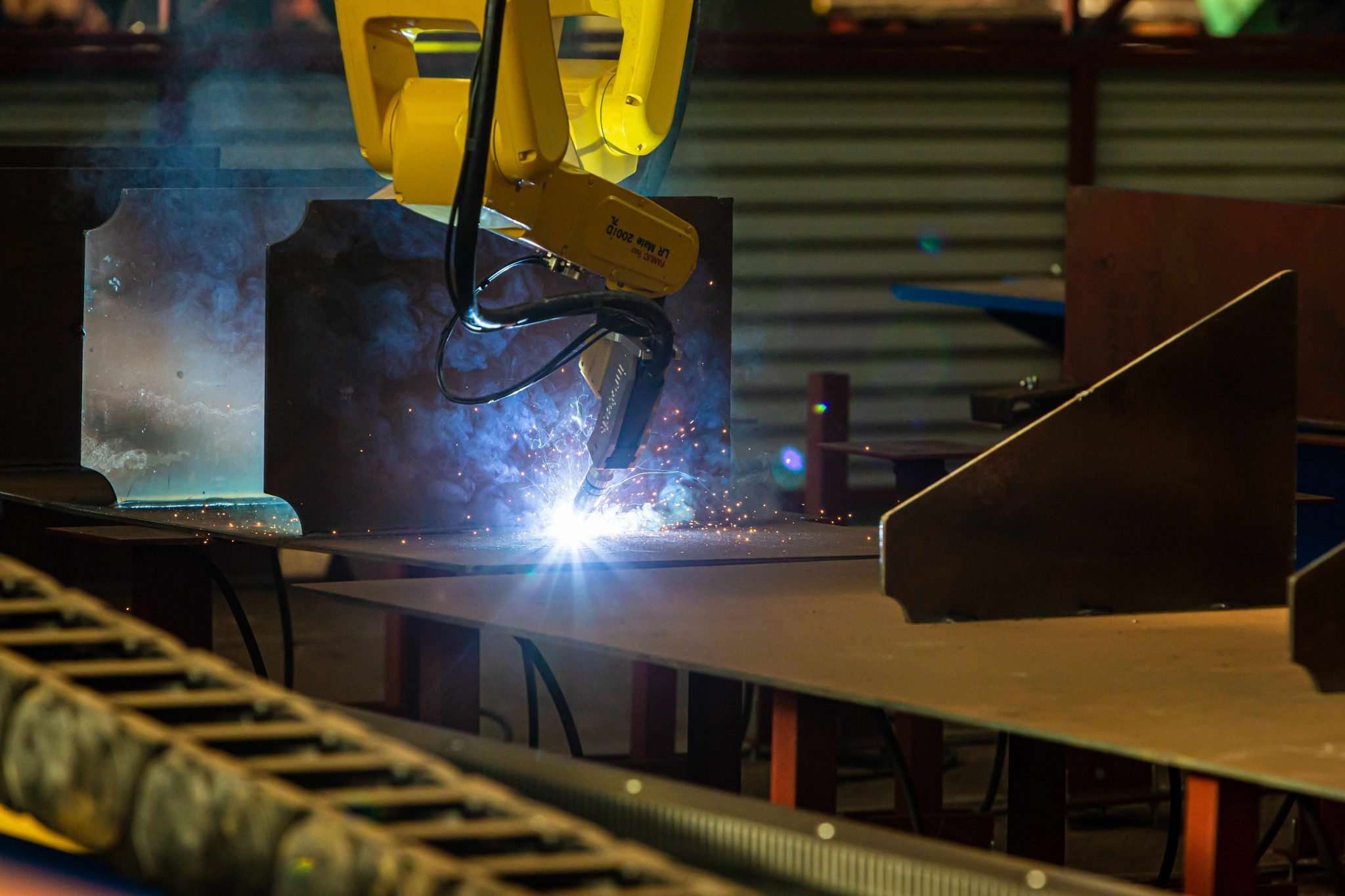 One of our trademarks is Inrotech's mobile welding robot solutions, where you take the robot to- or even into- the object. Ideal for construction sites, for the welding of large structures or simply where you want robots to fit into your existing workshop flow.