Inrotech has received an order of several welding robots developed for vertical multipass welds. The Inrotech-Vertigo is purchased by the Danish windtower manufacturer Welcon and will be used during construction of floating foundations for offshore wind turbines, which enable new paths towards a cost-effective green energy transition in wind markets.
Inrotech's automated robot welding solution is specifically designed according to Welcons' requirements in order to efficiently handle complex welding's on floating foundations, designed by Stiesdal.
"The design of the Stiesdal floating foundations allow us to use welding robot technologies during the manufacturing process. This will help us making floating foundations ready for serial production which will support the green transition.

Our first welding robots from Inrotech was deployed in 2016, and their technology has proven its worth in our production line: without any programming involved, the system works fully automatic and providing welding of high quality", says Rune Holm, Project Manager, Welcon.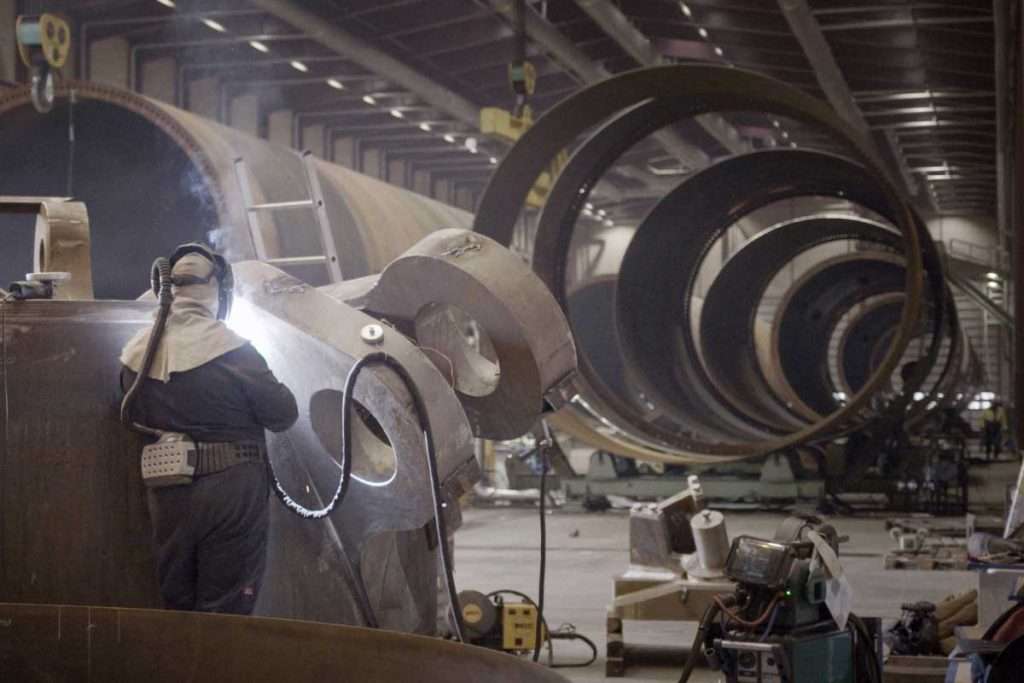 Contrary to seam-tracking or offline programmed solutions, the Inrotech-Vertigo features a fully automated solution for multipass welding of joints in heavy material. Based on a scan of the weldgroove, the weldplanner (WeldLogic), automatically calculates number of passes, location of each pass and welding parameters adjusted according to position and tolerances.
Thereby one operator can operate several Inrotech-Vertigo systems at the same time.
"We are honored to continue our strategic cooperation with Welcon," says Thomas Bøgner, Sales Director of Inrotech.
"To enhance robotic welding solutions with Welcon, that supports the development of the renewable industry, is an important step for both parties".
Welcon has played an active part in the wind business and has become a major supplier of windtowers. Due to its significant track record, Welcon is now recognized as industry leaders in both size and technology.
Inrotech supplied the first welding robots to Welcon five years ago. They have since been in full operation. The Inrotech-Vertigo´s will be delivered to Welcon autumn 2022.