Oshima Shipbuilding Co., Ltd. is a privately held Japanese shipbuilding company. The company was founded on February 7, 1973, and began operations in June 1974. It is a joint venture between Sumitomo Corporation, Sumitomo Heavy Industries, and the Daizo Corporation.
The company specializes in building bulk carriers. It has a number of standard designs, featuring bulkers with capacities from 33,000 tonnes deadweight (DWT) to 82,000 DWT in the handysize, handymax, and panamax size classes. The company also has a line of specialized coal carriers with capacities from 86,000 DW to 106,000 DWT. Some of the handymax-sized vessels have optional open and semi-open hatch configurations.
"The technology inside Inrotechs' robots is advanced, yet simple to use. The Inrotech-Classic is light weight and easy to set up on the block by operators and with the SensLogic Technology, we are able to weld any job required in our production line, because it quickly adapts to different types of welding jobs, says Mr. Masahiro Shiraki, Project manager, Oshima Shipyard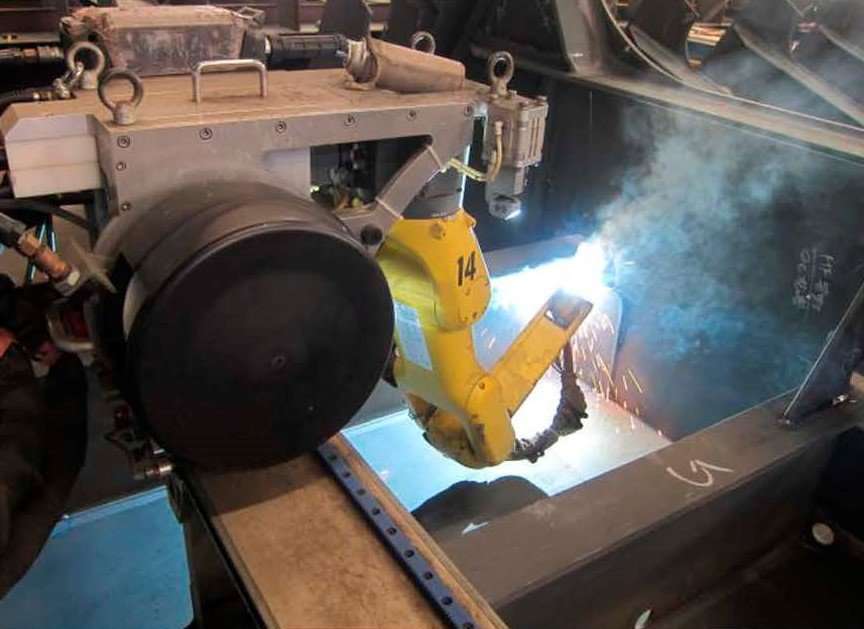 One operator can use six robots simultaneously. He only needs to press start, and the robot starts to weld, one after another. Inrotechs' mobile robots are therefore very suitable for automation in the production line of their shipyard.

"After 11 years of using Inrotechs' mobile robots, we have experienced several advantages, most importantly our productivity has increased dramatically, while we have continued investing in Inrotech welding solutions.
Additionally, we have experienced a constant high wel-ding quality from the robots. Oshima Shipyard is currently rethinking our goals with higher standards of what we can achieve thanks to Inrotechs' welding robots." Mr. Masahiro Shiraki, Project Manager, Oshima Shipyard"