The leading technical solutions and services provider of various industries, German-Gulf Enterprises Ltd, announced their partnership with Danish mobile robotic and adaptive multi-pass welding technologies provider, Inrotech during the 2nd quarter of 2022. The collaboration aims to unify the expertise of both companies to provide intelligent and user-friendly automation solutions equipped with intelligent software and scanning technology. The strategic alliance is expected to meet the growing demand for welding automation technology in shipbuilding, offshore plant construction, and other industries incorporating heavy machinery while boosting offerings to each entity's clients and their positions in the market.

German Gulf Enterprises' General Manager, Mark Johnson, commented, "this new partnership with Inrotech will further enhance German Gulf's capability to provide a complete range of welding solutions and aligns with our growth strategy to collaborate with the highest quality, most innovative global manufacturers. Inrotech certainly fit into this category, and we look forward to jointly introducing new robotic welding technology solutions for our existing and prospective clients."
A subsidiary of the UAE-based conglomerate, the Bukhatir Group, German-Gulf Enterprises Ltd provides technical solutions and services to diverse industries, including construction, oil and gas, aviation, shipbuilding, marine engineering, and hospitality. Since its inception in 1974, German-Gulf Enterprises has solidified its position as an industry leader, supplying prominent welding and cutting technologies, concrete pumps, excavators on hire, and hydraulic repair services. GGE's products are equipped with blue-chip service and are accompanied by a legacy of success.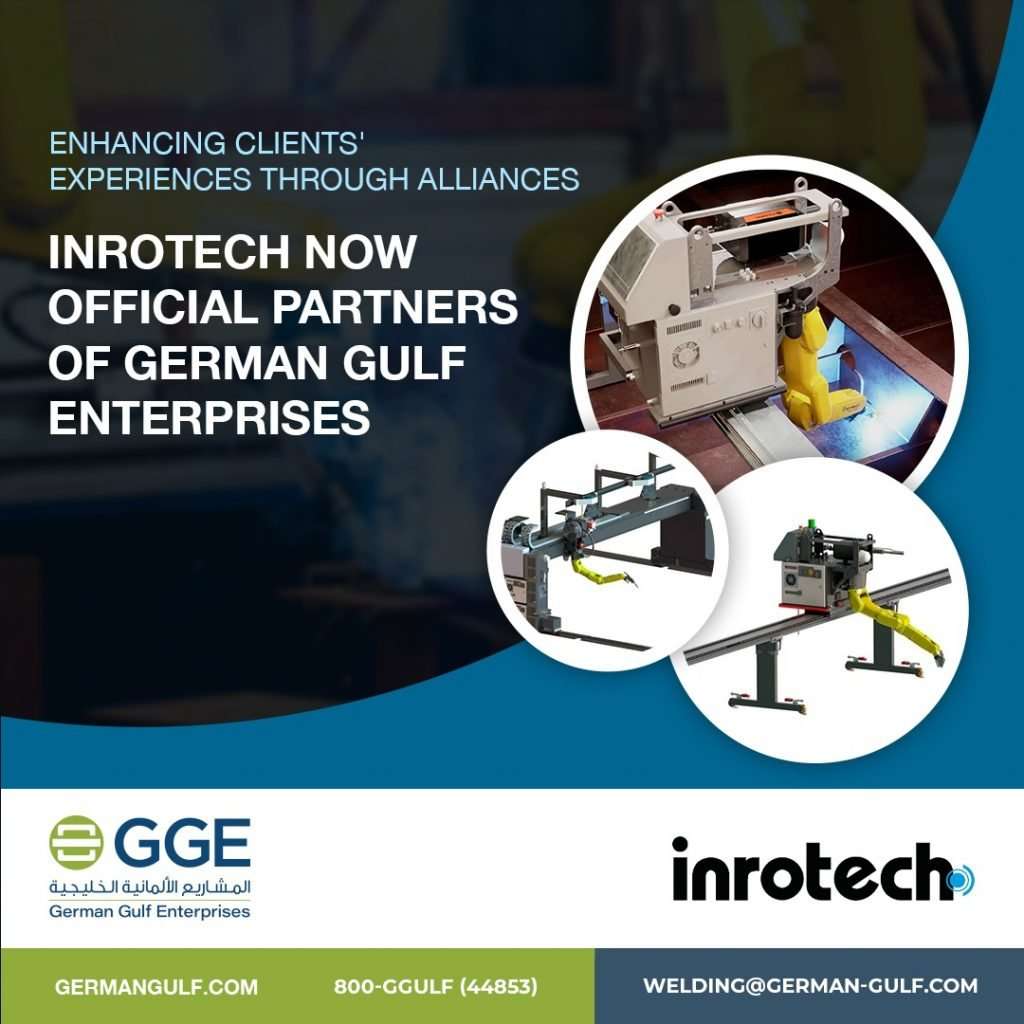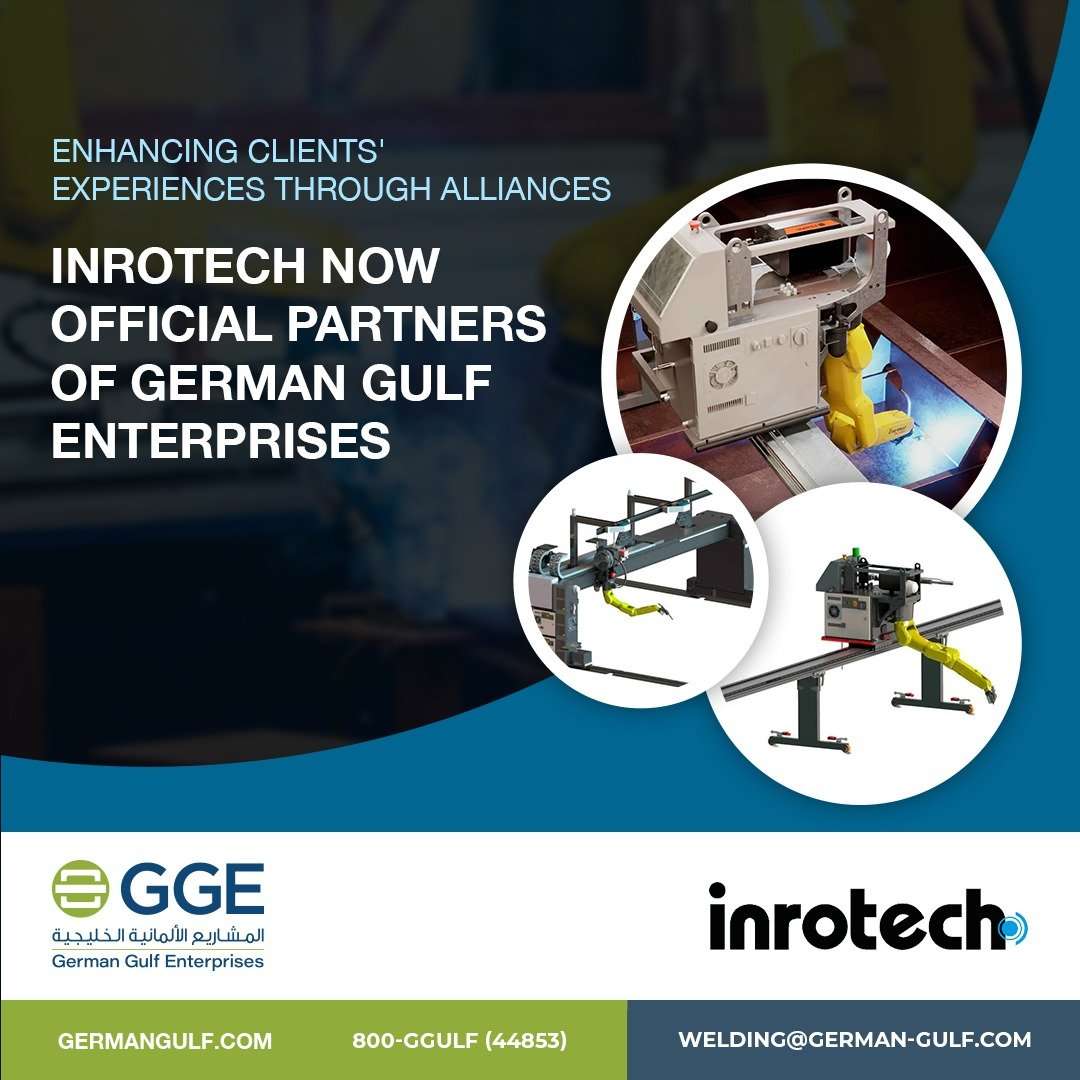 "The cooperation with German-Gulf Enterprises is of high importance due to their long-lasting and close relations to relevant clients. With this partnership we are ready not only to supply intelligent and advanced welding technology, however also to provide local service. I hold high expectations regarding our joint efforts in the Middle East region", says Thomas Bøgner, Sales Director Inrotech.
Inrotech specialises in developing intelligent and adaptive robotic welding systems, particularly for shipbuilding, offshore plants, wind energy facilities, and the steel industry. The strength of Inrotech is their "self-programming" welding robots, which do not require CAD transfer, backend engineering, or programming. This method allows Inrotech's robotic welding solutions to be introduced into unexplored regions, which were previously serviced using manual or semi-automatic procedures.
Anil Kumar, German Gulf's Divisional Manager – Welding & Cutting, commented, "No doubt Inrotech robotic solution provides advanced and efficient technology in welding to improve quality of welding and reduce labour cost and repair cost, which is always challenging to customers. We are very impressed with Inrotech's product range and advanced software developed by Inrotech for the machines. Certainly, Offshore construction companies, Heavy industrial fabricators and Shipbuilding industries are the key client in our region."
The German Gulf Enterprises Ltd and Inrotech A/S partnership will enable companies of the UAE to automate their production facilities using robotic welding technologies entirely.