Offshore wind is now widely recognized as a proven and reliable source of renewable energy. Rapidly expanding government commitments and technological advantages are contributing to the positive outlook in established markets and countries new to offshore wind. Various companies are pursuing offshore wind projects, some of which may involve challenges and risks.
As a result of this increase in demand, offshore companies have had to review their approach to welding in order to meet new production targets and cost.
As such, companies in offshore wind industries competitive edge can be greatly improved if they can produce welds faster and with higher quality than their competitors. As the global offshore wind market has increased dramatically, the availability of labour to meet these new demands has become more challenged in many countries around the world; this scenario has generated a need to greatly improve the welding and fabrication processes to accommodate the lack of skilled workers, and the increased economic market demands.
Welding automation and technology levels the playing field
Difficult-to-weld components comprising elements such as monopiles and floating foundations can be joined by combining a selection of intelligent welding robots, all controlled by one operator and one powerful software system.
Welding automation has therefore become a versatile, cost-effective with user-friendly technology that allows businesses of almost any size (and any level of technical expertise) to increase productivity, improve welding quality, and respond more nimbly to changing customer demands.
But while welding robots have become easier to buy and implement, they're only part of the equation. The robot itself can't do any work without the correct technology and software.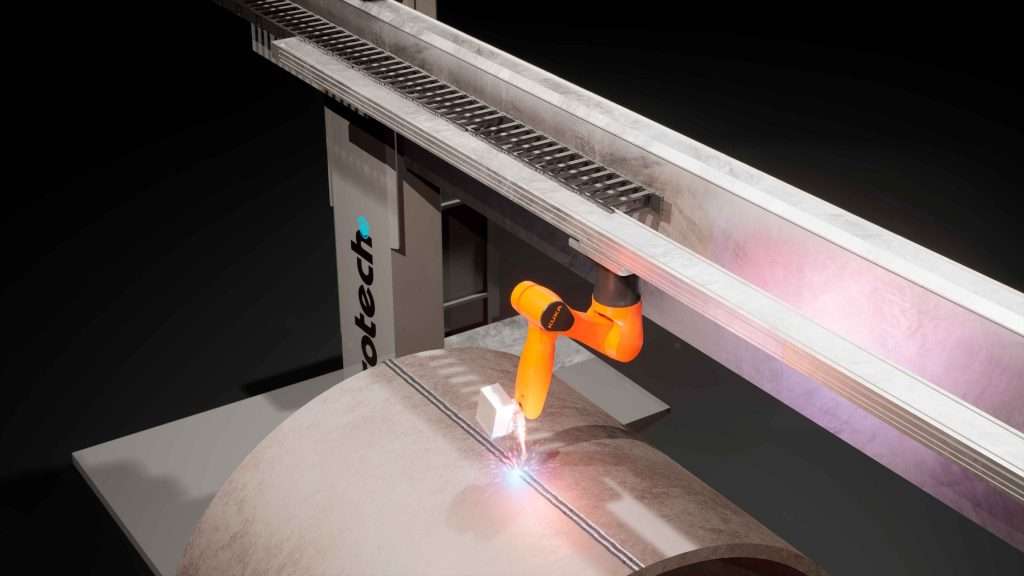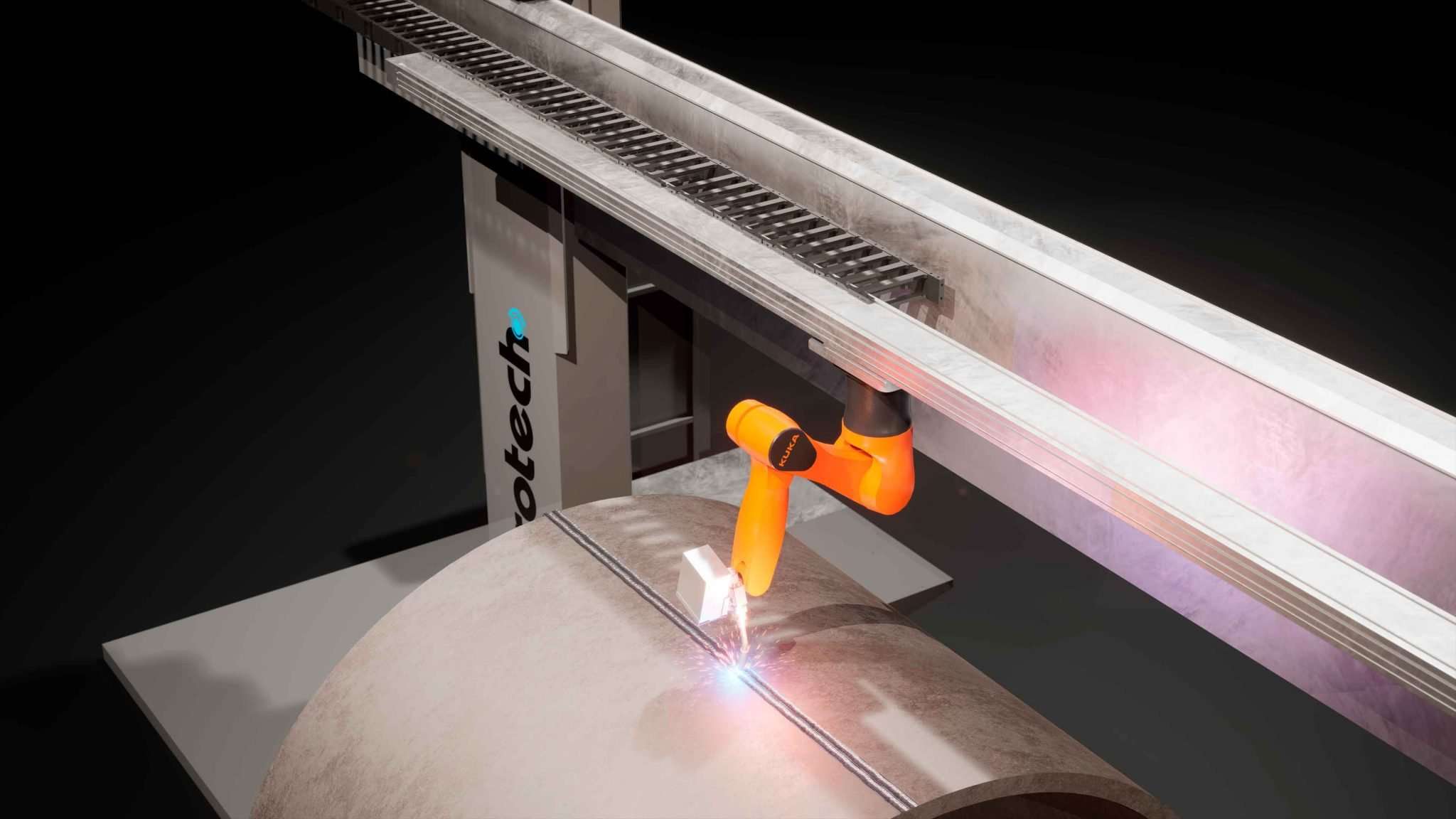 Inrotech-C&B on site Lindø, Denmark
Bladt industries have implemented 6 fully automated Inrotech-C&B for the welding of large, complex structures. These welds require a more intelligent system that can analyze the volume of narrow tulip grooves, calculate the required number of weld passes, and the distribution pattern, to fill the entire welding groove. Because of Inrotech's WeldLogic system, Bladt Industries can change the welding parameters "on-the-fly", in order to adapt to varying groove geometry of significant proportions.
The Inrotech-C&B starts by taking a scan of the tulip groove to be welded, accompanied by an analysis of the groove, finding its features and points of significance. The weldplanner, which is the core of WeldLogic, then starts analyzing the scans, finding the most optimal solution of the welding parameters and distribution of the weld passes.

The weldplanner generates a complete set of welding parameters for the entire weld, including welding speed, weaving amplitude, bead position etc.,
If the groove geometry changes during the weld, due to deformation, WeldLogic detects this, and change the welding parameter accordingly.
This means that a greater number of resources and manpower is released, which can be used on other tasks. Bladt Industries can utilize time appropriately in connection with both scanning and welding. These are both factors that are all decisive for the robots to effectively contribute to Bladt's construction of large foundations that will provide support for the offshore wind turbines in the future.
The Inrotech-C&B is superior to other competing products as it requires no transfer of CAD-drawings, no intermediate programming, and no manual selection of objects to be welded.